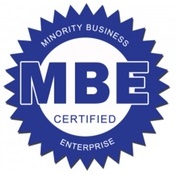 When it comes to job placement, no other company offers quick, long-term results better than Global Recruiters of Palm Beach aka GRN Palm Beach. Their ability to find true matches has been so successful that their placements have been 100% sustainable talent acquisitions. What's their secret? It's simple, they listen. By tuning in to your company's culture, your goals, your needs, they get a better picture of the candidate who is right for you. The desire to put our clients' needs first and build solid relationships has paid off. So much in fact, over 100% of their customers are repeat business. Take a quick look at how their strategic search process works:
Discovery Phase — Vital first step where they gather information and get to know you and your company.
Search Phase — What is your company's culture? Goals for the future? Leadership style? These are just a few of the many questions they ask to narrow the field and save you time.
Hiring Phase — During this crucial stage, they set up all interviews and coordinate every aspect of the negotiating process.
Transition Phase — They help the candidate feel confident they've made the right choice to move on by offering support and advice, assisting with the resignation process and coordinating a start date.
Follow-Up Phase — Final stage where they follow up before, during and after your start date.
GRN Palm Beach Search Services
Looking for a problem solver with strong technical skills? Need a powerful communicator with superior leadership qualities? No matter how specific, GRN Palm Beach has all the tools and services you need to make your search a success.
Contingent & Retained
The strong relationships they've developed with Fortune 500 companies enable them to work with the most sought-after executives, managers and CEOs in the job market. Whether your needs are contingent, retained or both, Global Recruiters of Palm Beach has a long list of highly qualified candidates actively or confidentially seeking new opportunities to work with you.
Project or Multiple Opening Searches
Their powerful technology permits you to work with one point of contact, making it faster and easier for you to fill multiple positions from mid-management all the way to executive level.